The Reverend Liz Tichenor, Rector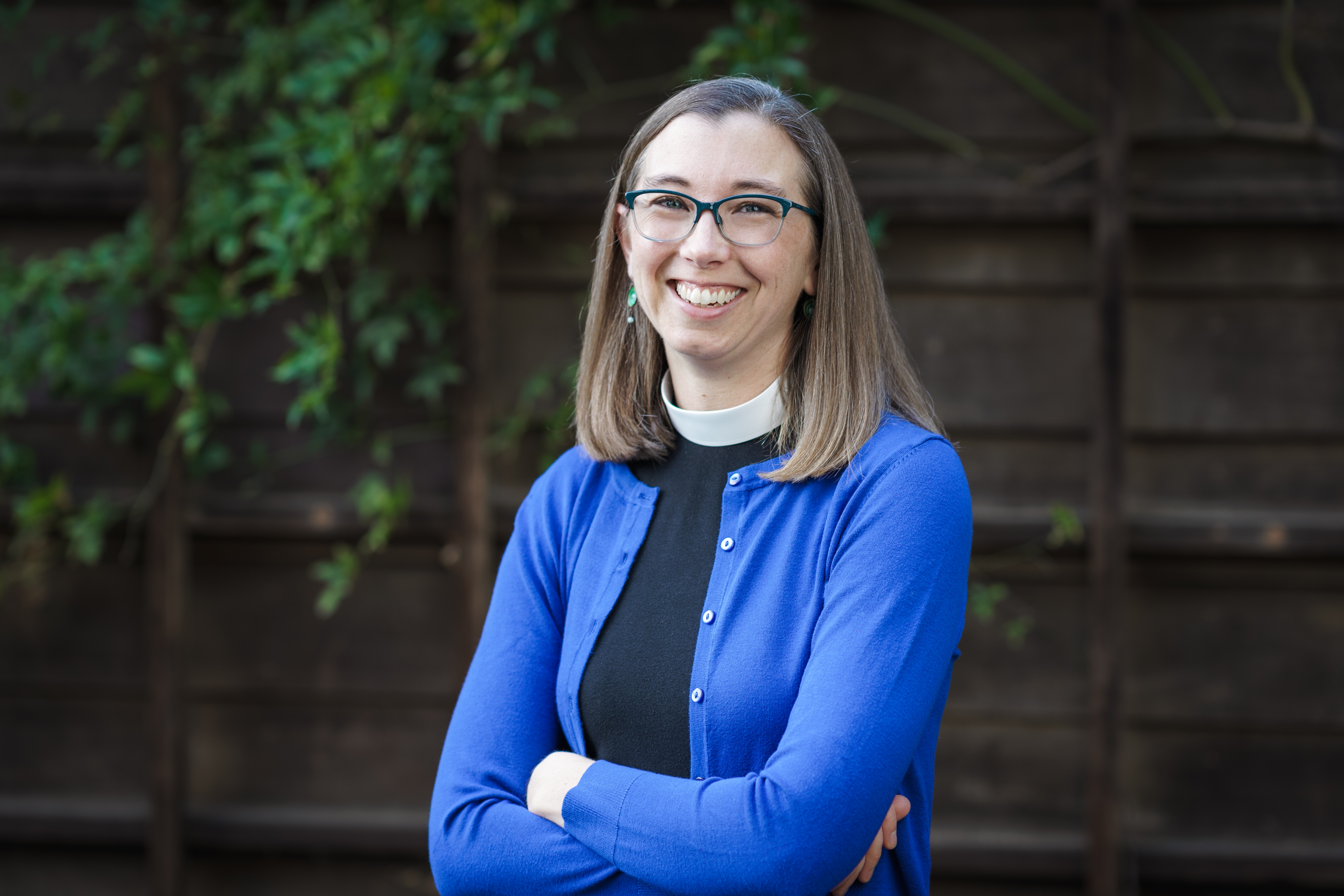 The Reverend Liz Tichenor came to us from All Souls, Berkeley, where she served as the Associate Rector from 2014 to 2019. Her childhood was spread across northern New England, Iowa and Indiana. Liz returned to the Northeast for colle
ge, where she studied Spanish as an undergraduate at Dartmouth and later served there as the Episcopal campus minister. She received her Masters of Divinity at the Church Divinity School of the Pacific and a Masters of Arts in Ethics and Social Theory at the Graduate Theological Union. After seminary, Liz served as the Resident Chaplain at Camp Galilee, on the Eastern shore of Lake Tahoe, and at Trinity Episcopal Church in Reno.
Some of her passions in church leadership include collaboration in congregational development, building rich community through fellowship and good humor, flexing towards shared vulnerability, and wrestling with our sacred texts in preaching. Beyond work, Liz loves adventuring with her husband Jesse, their daughter Alice, their son Sam, and their puppy Mabel.

Liz is also the author of The Night Lake: A Young Priest Maps the Topography of Grief. You can learn more about her work as an author at www.revliztichenor.com.