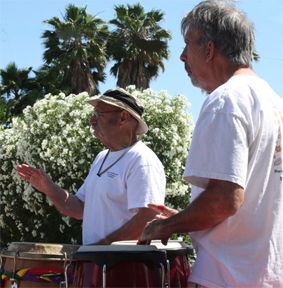 The Church of the Resurrection Men's Group provides a gathering of parish men on a monthly basis. This is where the men of the church can spend time together in fellowship, get to know each other, and to participate one weekend each year on a spiritual retreat at Bishops Ranch in Healdsburg.
The Men's Group meets on the third

Saturday

of each odd numbered month for a pot-luck breakfast at the Church. They plan activities for the third week of each even numbered month that will be inclusive of all the parish members such as guest speakers, fund raisers or community projects.
The group also hosts several events during the year including the Church's summer picnic, the Shrove

Tuesday

pancake supper and the annual men's and women's Christmas party.
DISCIPLES OF EPIPHANY VIDEOS
First presented at the Mens Retreat 2018
Peter
John
Judas