Children's Faith Formation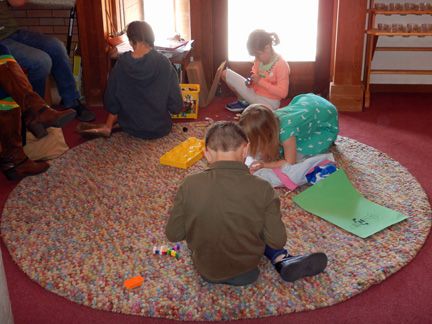 Children are a very important part of the Church of the Resurrection parish family, and they are welcome at all worship services. We believe that by participating alongside of adults in worship, even if they do not understand everything that is going on, children are nurtured in the deepening of their faith journey so that it will continue to grow in richness and depth into adulthood. Most importantly, we want children to know that they are loved, respected and valued at Church of the Resurrection in worship and in all aspects of community life.

Formal worship can provide an excellent opportunity for parents to be involved in the spiritual nurture of their children. Talk with them about the service. Explain what is happening. Help them catch your enthusiasm and happiness about being in church. We suggest that parents sit at the front of the church so that children can see what is happening. There is also a children's area at the front of the church complete with activities, scribble sheets and coloring supplies.