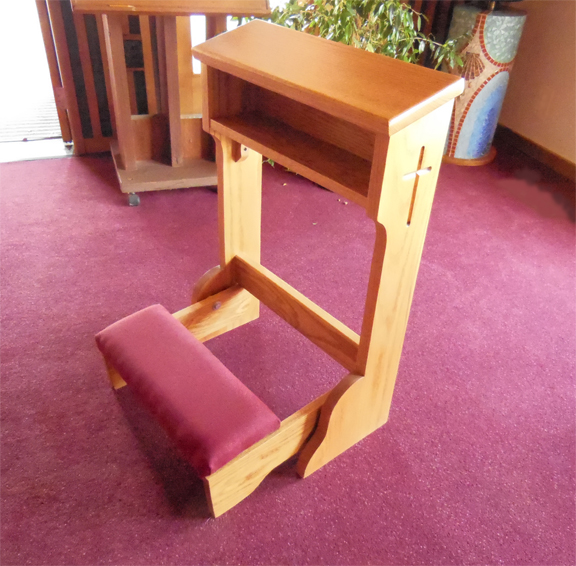 You may visit the Healing Prayer Station at any time the Church is open for your own private prayers and intercessions.

Healing Prayer is the practice of placing hands on someone and offering prayer for them. This custom is part of our faith tradition and has been practiced since the early Church.

During Communion at both our Sunday worship services (8:00 am and 10:15 am), a prayer station is available for you. It is a special place for prayers in the company of one or more members of our healing team, including both clergy and lay who have been trained to offer prayer for healing.

During Communion, if you would like someone to prayer for you, for yourself, or for someone else, you are invited to come to the prayer station, either before or after you receive communion.

Tell the person at the prayer station your prayer request. You may be specific or non-specific; it is up to you. Or, you may simply hold your request silently in your heart. You may kneel or stand or sit, whatever is comfortable for you.

After prayers are spoken, you will be invited to receive anointing with oil.

What is said at the prayer station is held in confidence by those praying with you. Once you leave, they will not talk with you or anyone else about your prayer request..

Healing prayer is not an alternative to medicine. Under no circumstance would we suggest someone go without medical treatment. It is important to remember that prayer for healing is not necessarily about "curing", but is more about returning to wholeness. When we pray for healing for ourselves or for others, we ask that God help the person feel God's presence, to feel fully integrated and at peace in body, mind, soul and heart.

In our praying, we do not pretend to impose our will upon God. Rather, we seek to give ourselves over to what God wants to don in and through us. Prayer is not directing God but directing ourselves toward God, listening to God in faith, and asking God to channel God's love toward healing through prayer.

By your coming to the prayer station, we are made aware that God's work has already begun. The gift of healing was given to the whole body of Christ, to be used by all members of the body. Any member of the community can learn to pray for healing.